Museum Information Professionals: Essential Skills
Communication / Metadata & Cataloging / Copyright / Digital Preservation / Professional Development
Copyright
Museum information professionals will deal with copyright issues in some capacity. Most likely this will be licensing and copyright of collection object images but may take other forms as well. One may need to apply the fair use doctrine in assessing the use of copyright materials on a museum website. A museum information professional might be working with open access collections or designing policies for open access. In Copyright and Creative Commons, Mary Minow and Liz Hamilton point to the importance of understanding copyright for the information professional because of it's inclusion in the American Library Association (ALA) Code of Ethics, "We respect intellectual property rights and advocate between the interests of information users and rights holders." (Minow & Hamilton, 2015) Knowing how to navigate these laws for both creators and consumers of information is an important skill. Navigating changing IP and copyright laws as they apply to your institution is an important skill.  These are some resources on copyright for the museum information professional.

For a museum professional working with image rights, this handbook is an essential download – Rights & Reproductions: The Handbook for Cultural Institutions published by the American Alliance of Museums. It covers rights and reproductions, guidelines, case studies, and best practices.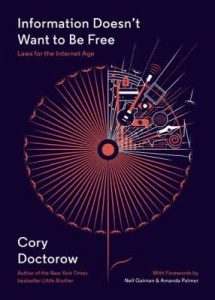 If one is thinking about the future of intellectual property and copyright laws as they evolve, Information Doesn't Want to Be Free by Cory Doctorow is a great read.
More museums are moving towards Open Access policies and Open GLAM is a great resource for learning and contributing to the field.
The College Art Association published a Code of Best Practices in Fair Use for the Visual Arts which includes advice for museums.