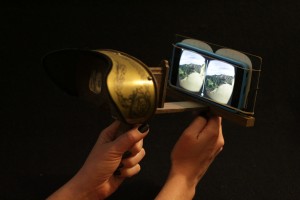 I work in Digital Initiatives at the UCR Library. My work bridges the digitization program and the digital scholarship program.  I develop digital content, tools and systems for the library's digital scholarship and digital media services. I also provide consultations on tools, methods, outputs, and project management of digital projects.
Before joining the library I managed visual resources collections and digital projects for the Art History department at UCR. This work included image capture, management, description, organization, and digital preservation. I also gave workshops on image searching and image organization as well as collaborated on digital art history projects.
Previously I worked at the Getty Museum, managing metadata for born-digital artwork documentation, conservation, technical, and publication photography. I wrote about some of the metadata challenges on the Getty's blog.