Slack, Sweets, and Social Capital
---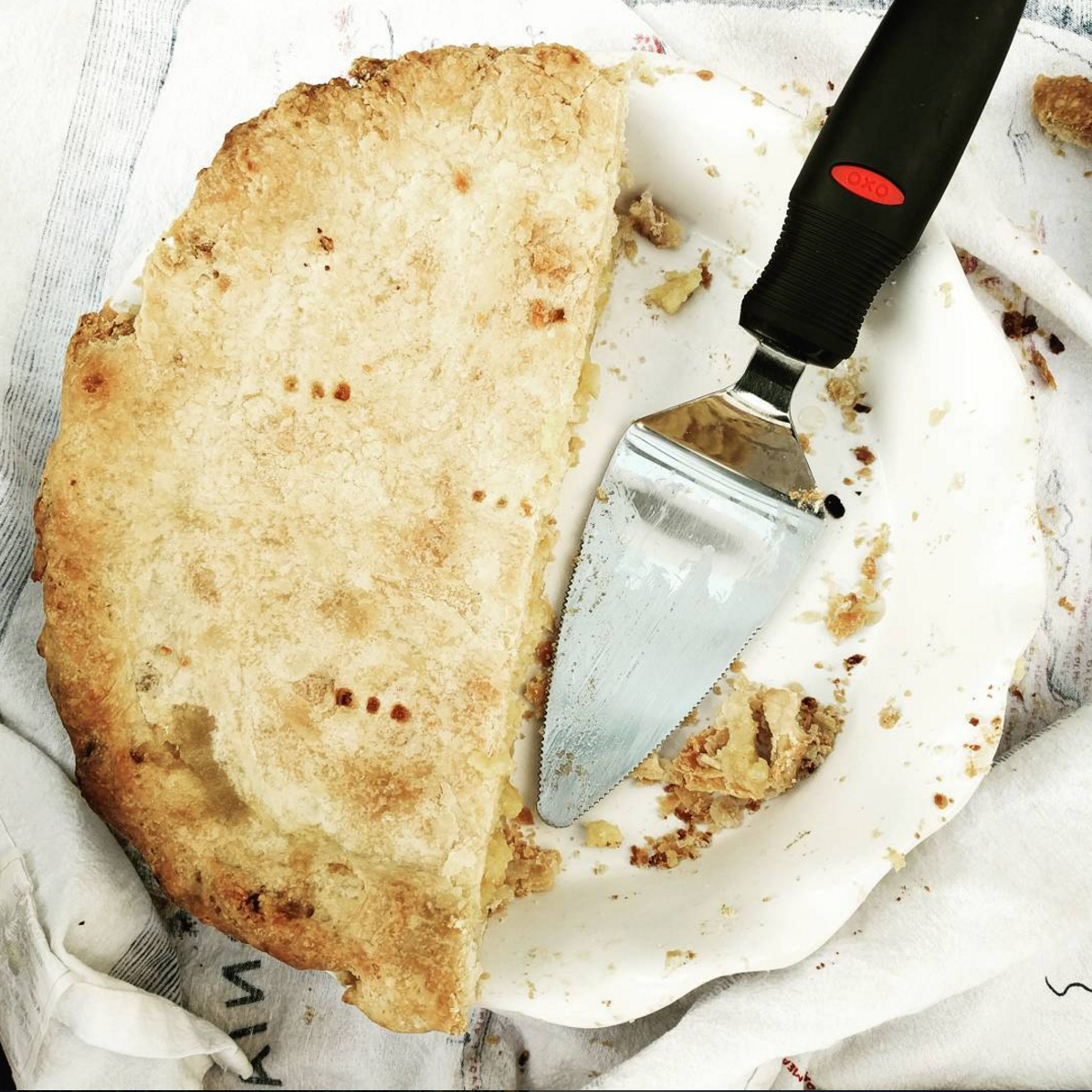 Every morning at work I walk to the coffee cart with a few people that sit near me in the office. I hardly ever purchase coffee, preferring to bring my half-finished mug of tea to keep my hands warm along the way. The ritual, for me at least, is less about the coffee and more about connecting with coworkers. On the walk there and back we chat about our weekends, our families, and work frustrations. We give recommendations for books and podcasts we love, or entertain each other with stories of home and hobby projects we are in the midst of. One of those podcasts, from a TED talk by business leader Margaret Heffernan, about teamwork and leadership made its rounds. After we all had a chance to view the video on our own time, the group reflected that what we were doing was in fact, building social capital such as mentioned by Heffernan. I treasure my time with the #socialcoffee crew (a summary is sometimes tweeted as such) because it starts the day with collegial human interaction and helps gives purpose to the data wrangling that I spend most of my day doing.
Last Thursday S brought lemon pie, made with lemons from B's backyard lemon tree. There has also been homemade macaroons, chocolate chip cookies, soda bread, and top notch donuts and pastries from local bakeries. Doesn't seem to matter what the flavor of the week of, the real benefit is seeing my team in person for a few minutes away from our computers. Inspired in part by the Heffernan talk, we've instigated a daily Fika. This open to all BYO coffee break is made extra special on Thursdays with some sort of sweet treat. Much of my work is done on the computer and with a surplus of digital tools, much of our team communication is done online. I work in a large organization, with offices spread across floors and various buildings on campus and its nice to meet people I don't ever get to see in person. I get to hear about what other teams are working on outside of my little bubble. It's easy to ping your boss a quick IM to ask a question, but its nicer to hear her thoughts in person with a side of fresh air and pastries.
That's not to say that technology is always an impediment to collaboration and social capital. Last year our communications team opened a company wide Slack account. Its organically gained a following of digital folks from social media, web, publications, IT, library, collections, and other departments. I think everyone has something of value to add and it will be interesting to see how the conversation evolves as more self-described non-tech people join. It's had an exciting ebb and flow of cross department banter, silly gifs, and genuinely helpful conversations. I've had the opportunity to chat with people in other departments to share current web articles, emerging tech, industry blogs, and brainstorm on projects. I get lost in my own projects and day to day tasks and forget that I am surrounded by smart and interesting people. All it takes apparently, is a few puppy gifs and the #nomnom channel to remind me that my colleagues are indeed likable, helpful humans beyond our regular email exchange. I am grateful to have a platform to meet and collaborate with more, as Ron Swanson says, "Workplace Proximity Associates."  I am excited about the projects I see other people working on and have seen my own ideas gain traction and support. Making time to get to know my coworkers has made work more fun and I hope that it continues to build rapport and make our team stronger.
What rituals or tools help with your team building?




---
Tagged with: communication, fika, leadership, Margaret Heffernan, Slack, social capital, teamwork, TED Talk

Category: Leadership | Technology